The annual Russian Investment Symposium was established in 1997 when the Russian government asked Harvard University's Graham Allison, Director of the Belfer Center for Science and International Affairs (BCSIA) of the Kennedy School of Government, to create an event that would promote business ties between Russia and the United States. The annual Russian Investment Symposium became the premier event of its kind, drawing the highest level of American and Russian participation.
Drawing upon this legacy and conceived within Harvard, the International Economic Alliance (IEA) was created as an independent non-partisan 501(c)3 non-profit organization to host this annual Symposium. In organizing the Russian Investment Symposium, the IEA worked very closely with both U.S. and Russian governments as well as leading partners such as the EBRD, the World Bank and other NGOs.
The Russian Investment Symposium brought together top-level decision-makers from government, business, finance, and academia for a non-partisan, solution-oriented discussion of Russia's current economic climate and investments into the Russian economy. Each year the IEA created an exciting, thought-provoking program designed to shine a spotlight on the most important drivers affecting Russia's economy.
2007 - 11th Annual Russian Investment Symposium
2006 - 10th Annual Russian Investment Symposium
2005 - Ninth Annual Russian Investment Symposium
2004 - Eighth Annual Russian Investment Symposium
2003 - Seventh Annual Russian Investment Symposium
2002 - Sixth Annual Russian Investment Symposium
2001 - Fifth Annual Russian Investment Symposium
2000 - Fourth Annual Russian Investment Symposium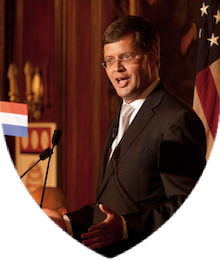 COUNTRY MEMBER PRESENTATION
Heads of State and Ministers present investment opportunities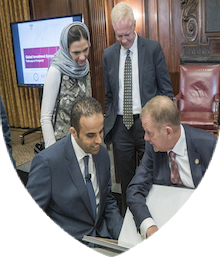 PRIVATE MEETINGS WITH HEADS OF STATE AND MINISTERS
Results-focused discussions on trade and investment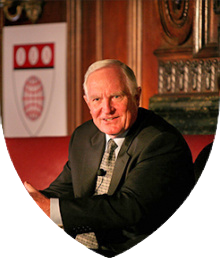 INTERACTIVE BUSINESS DISCUSSIONS
Keynotes on innovation and growth with global business leaders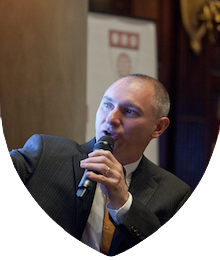 GLOBAL INSIGHTS
The real stakes behind globalization, with Harvard Business School Professors and Academic Partners