In light of rapid economic changes brought about by globalization, IEA benefits from the experience and guidance of each of its advisory boards. The International Advisory Board oversees all of IEA's Alliances. Members of the International Advisory Board are also Alliance members based on their interests, industries, and areas of expertise.
CO-CHAIRS OF THE ADVISORY BOARD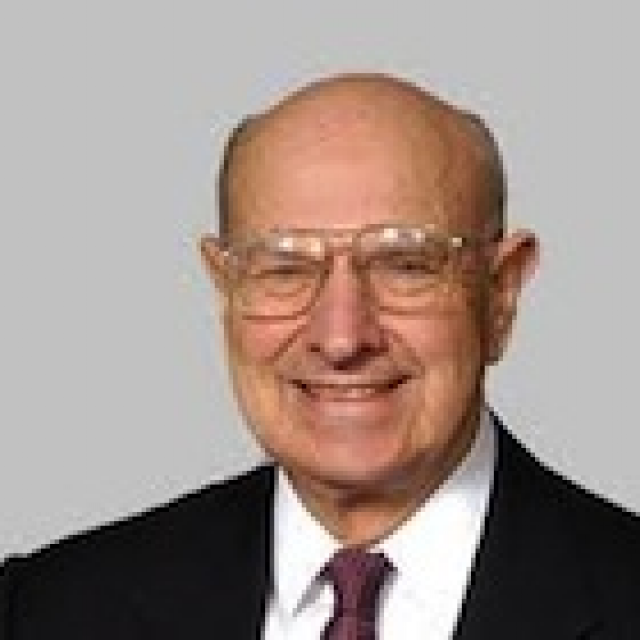 Amb. Thomas Pickering
Senior Counselor at Albright Stonebridge Group, Senior Advisor to Boeing, Former U.S. Ambassador to 7 countries and under Secretary of State
---
Amb. Thomas Pickering, Ambassador Retired, joined Boeing in 2001 upon his retirement as US Under-Secretary of State for Political Affairs, a position he held since May 1997. He served as Senior Vice President of International Relations and as a member of the Executive Council of The Boeing Company until July 1st 2006, where he oversaw the company's international affairs, including those with foreign governments. He has been a Senior Advisor for the company since. In December 2006, he became Vice Chair of Hills & Company, which provides advice and counsel to a number of major US corporations. Ambassador Pickering assumed the position of Senior Counselor at Albright Stonebridge after its joining with Hills & Company in early 2022. Ambassador Pickering was briefly President of the Eurasia Foundation, a Washington-based organization that makes small grants and loans in the states of the former Soviet Union.
Pickering holds the personal rank of Career Ambassador, the highest in the US Foreign Service, and has served as US ambassador to the Russian Federation, India, Israel, El Salvador, Nigeria, and Jordan in a diplomatic career spanning five decades. From 1989 to 1993, he served as Ambassador and Representative to the United Nations in New York, and from 1973 to 1974, as Executive Secretary of the Department of State and Special Assistant to Secretaries William P. Rogers and Henry A. Kissinger.
Pickering entered on active duty in the U.S. Navy from 1956-1959, and later served in the Naval Reserve to the grade of Lieutenant Commander. Between 1959 and 1961, he was assigned to the Bureau of Intelligence and Research of the State Department and later to the Arms Control and Disarmament Agency, and from 1962 to 1964 in Geneva as political adviser to the U.S. Delegation to the 18-Nation Disarmament Conference.
He earned a Master's degree from the Fletcher School of Law and Diplomacy at Tufts University, a bachelor's degree cum laude, with high honors in History from Bowdoin College. Ambassador Pickering was granted both the Distinguished Presidential Award and the State Department's highest award - the Distinguished Service Award. He is a member of the International Institute of Strategic Studies and the Council on Foreign Relations. He speaks French, Spanish and Swahili and has some fluency in Arabic, Hebrew and Russian.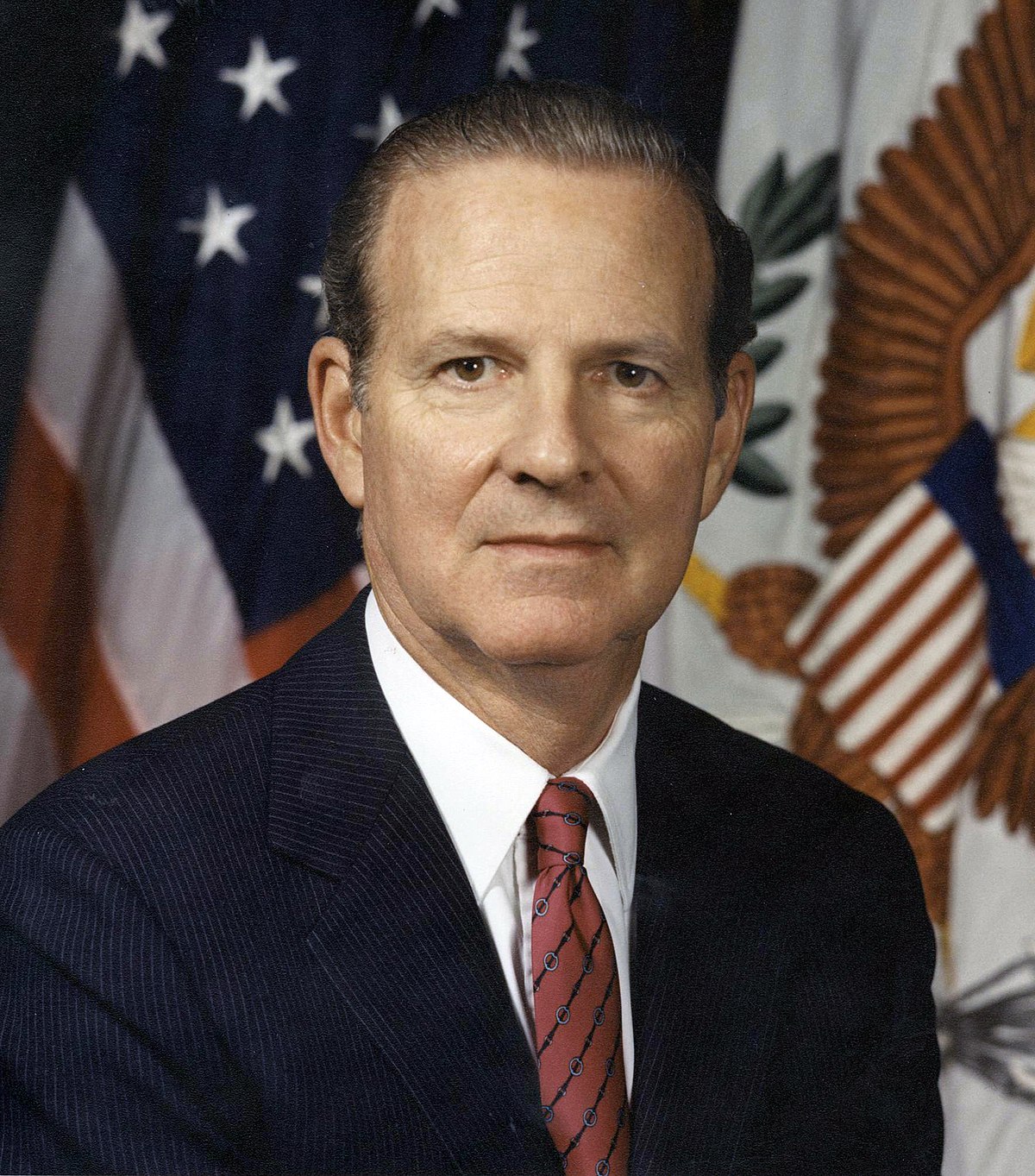 Sec. James Baker III
IEA Honorary Co-Chairman Emeritus
---
James A. Baker, III, carries extensive tenure under the Bush, Reagan and Ford Administrations. Baker served under President George H.W. Bush as Secretary of State, during which he traveled to over 90 nations and authored the book "The Politics of Democracy," which reflected on his experiences during those years. Under President Reagan, Baker also served as Treasury Secretary and Chairman of the President's Economic Policy Council, as well as the White House Chief of Staff. Baker also served as Secretary of Commerce to President Ford, and has led presidential campaigns for all three presidents.
Prior to these positions, Baker served as a lieutenant in the U.S. Marine Corps and practiced law at Andrews and Kurth in Houston for 18 years.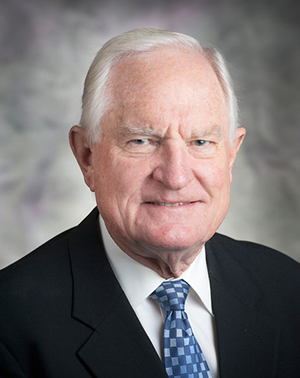 Craig Barrett
Former Chairman & CEO, Intel Corporation
---
Craig Barrett is a former CEO and Chairman of the Board of Intel Corporation, a post he held from May 2005 to May 2009.
Dr. Barrett joined Intel Corporation in 1974 and held positions of vice president, senior vice president and executive vice president from 1984 to 1990. In 1992, he was elected to Intel Corporation's Board of Directors and was promoted to chief operating officer in 1993. Dr. Barrett became Intel's fourth president in 1997, chief executive officer in 1998 and chairman of the Board in 2005.
Dr. Barrett attended Stanford University in Palo Alto, California from 1957 to 1964, receiving Bachelor of Science, Master of Science and Ph.D. degrees in Materials Science. After graduation, he joined the faculty of Stanford University in the Department of Materials Science and Engineering, and remained through 1974, rising to the rank of Associate Professor. Dr. Barrett was a Fulbright Fellow at Danish Technical University in Denmark in 1972 and a NATO Postdoctoral Fellow at the National Physical Laboratory in England from 1964 to 1965. He is the author of over 40 technical papers dealing with the influence of microstructure on the properties of materials, and a textbook on materials science, Principles of Engineering Materials.
Amb. James Collins
Director, Russia and Eurasia, Carnegie Endowment & Former U.S. Ambassador to Russia
---
Amb. James Collins, Ambassador Retired, is a senior international advisor in the Public Law and Policy practice group at Akin Gump Strauss Hauer and Feld LLP. He also works with Akin Gump Global Solutions, the firm's joint venture with First International Resources, Inc.
Collins served from 1997-2001 as U.S. Ambassador to Russia. He is one of America's leading authorities on US relations with Russia and Eurasia.
Before becoming Ambassador to Russia, Collins enjoyed a broad and distinguished State Department career. As a member of the Senior Foreign Service, he served as a presidential appointee both overseas and in Washington. He was Ambassador-at-large and Special Advisor to the Secretary of State for the Newly Independent States and Deputy Chief-of-Mission and Charge' d'Affaires with Ambassador Robert S. Strauss at the American Embassy in Moscow during the collapse of the USSR.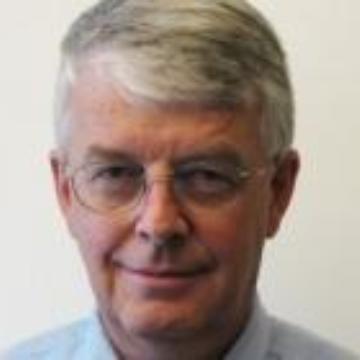 Timothy Colton
Professor, Harvard Davis Center
---
Timothy Colton is Morris and Anna Feldberg Professor of Government and Russian Studies and Director of the Davis Center for Russian and Eurasian Studies. His main interest is Russian and post-Soviet government and politics. He is the author of The Dilemma of Reform in the Soviet Union (1986); Moscow: Governing the Socialist Metropolis (1995), which was named best scholarly book in government and political science by the Association of American Publishers; Growing Pains: Russian Democracy and the Election of 1993 (1998); and Transitional Citizens: Voters and What Influences Them in the New RussiaPopular Choice and Managed Democracy: The Russian Elections of 1999 and 2000 (2000).
He is currently writing a book on the statecraft of Boris Yeltsin and coordinating a joint project on the post-Communist state. He was a fellow at the Woodrow Wilson International Center for Scholars, a member of the Joint Committee on Soviet Studies of the Social Science Research Council and the American Council of Learned Societies, and vice-chairman of the National Council for East European, Russian, and Eurasian Research. He is currently a member of the advisory committee of the Kennan Institute, a member of the editorial board World Politics and Post-Soviet Affairs, and chairman of the international committee of the American Political Science Committee. Professor Colton received his PhD from Harvard University in 1974 in Russian history and politics.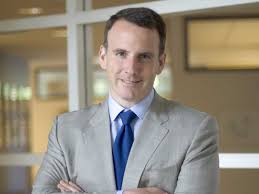 Edward Glaeser
Professor, Harvard Kennedy School
---
Edward Glaeser is the Fred and Eleanor Glimp Professor of Economics in the Faculty of Arts and Sciences at Harvard University, where he has taught since 1992. He is Director of the Taubman Center for State and Local Government and Director of the Rappaport Institute of Greater Boston. He teaches urban and social economics and microeconomic theory. He has published dozens of papers on cities, economic growth, and law and economics. In particular, his work has focused on the determinants of city growth and the role of cities as centers of idea transmission. He received his Ph.D. from the University of Chicago in 1992.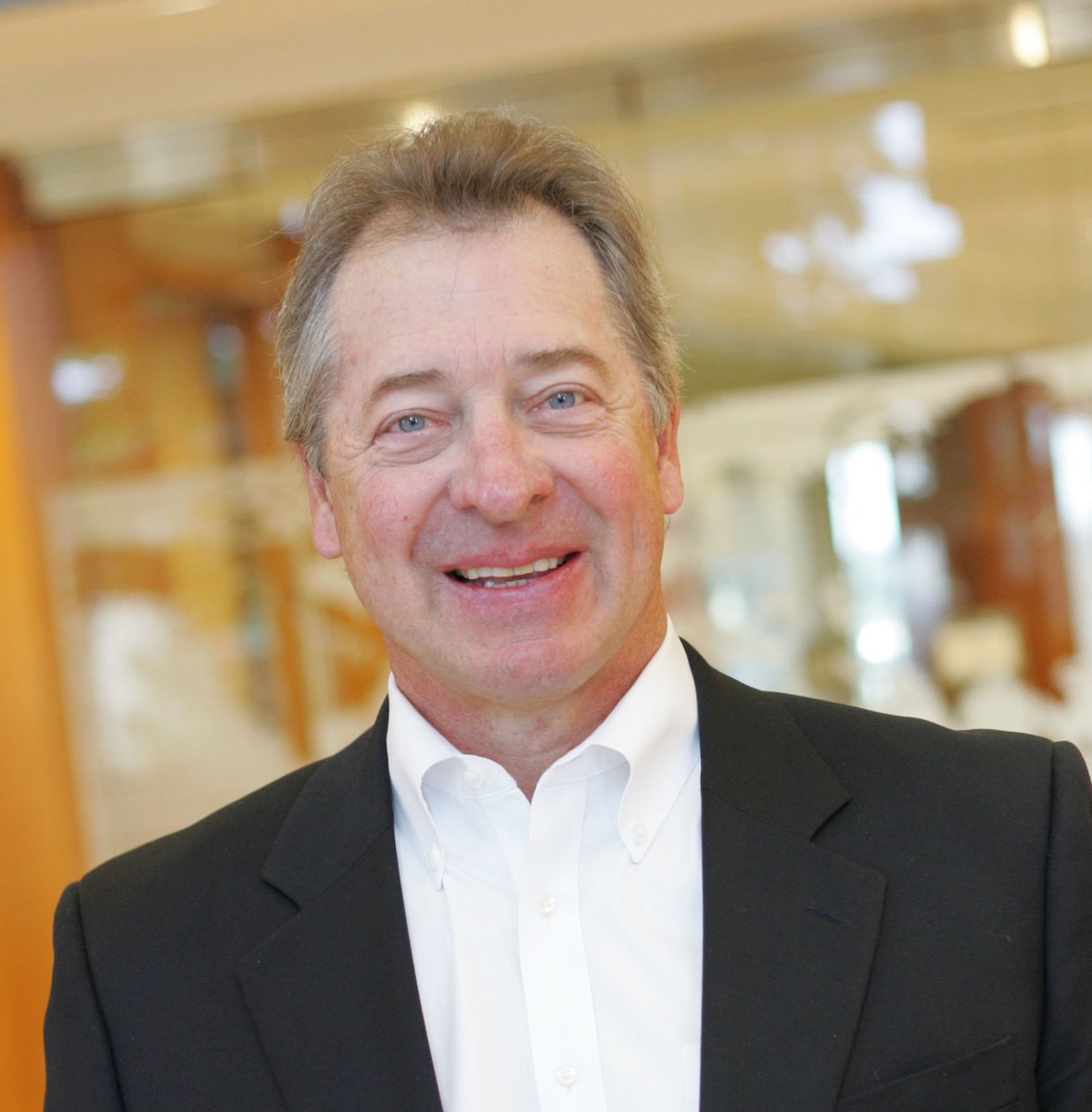 Bill Graebel
CEO, Graebel Companies Inc.
---
Bill Graebel is Chief Operating Officer of the Graebel Companies, Inc. while continuing his leadership position as President of Graebel Movers International, Inc. , a division of the parent company.
Mr. Graebel's vision to make the Graebel name an undisputed global brand representing highest quality relocation and workplace services contributed to becoming one of the first household goods providers to receive the C-TPATdesignation for secure global supply chain management along with FAIM and ISO accreditations for the company's international division.
Mr. Graebel is an active member of Denver, Colorado-area organizations focused on the family. He is on the Board of Trustees for the Denver Area Council of the Boy Scouts and sits on the Board of Directors for Colorado Uplift. And, is also a member of the Young Presidents Organization (YPO), the Rocky Mountain Employee Relocation Council, Denver West Ski Club. A recognized industry expert, Mr. Graebel is frequently asked to speak around the world.
He was conferred a Bachelor of Science degree in Economics and Political Science from Colorado College, Colorado Springs, CO.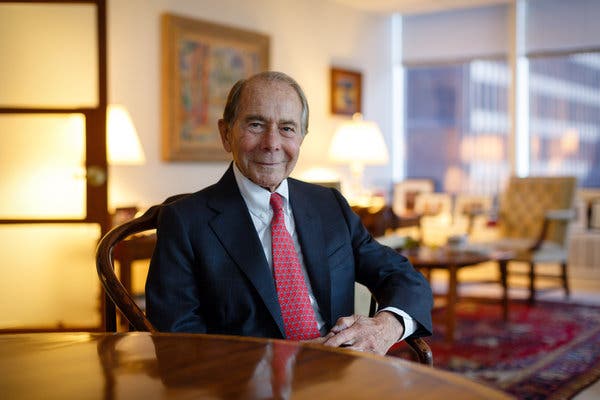 Maurice Greenberg
Co-Chairman and CEO, CV Starr & Co.
---
Maurice R. Greenberg is a Director and the Chairman of the Board and Chief Executive Officer of C. V. Starr. He joined C. V. Starr as Vice President in 1960 and was given the additional responsibilities of President of American Home Assurance Company in 1962. He was elected Director of C. V. Starr in 1965, President and CEO in 1968 and Chairman and CEO in 2005. Mr. Greenberg retired as Chairman and CEO of AIG in March 2005, after four decades of leadership that created the largest insurance conglomerate in history and generated unprecedented value for the shareholders.
Mr. Greenberg has a long history of involvement in China and currently serves on the International Business Leaders' Advisory Council for the Mayor of Shanghai, Han Zheng. In 1994, Mr. Greenberg was appointed Senior Economic Advisor to the Beijing Municipal Government. He was awarded "Honorary Citizenship of Shanghai" in 1997 and the "Marco Polo Award" in 2005. In addition, Mr. Greenberg is a member of the International Advisory Council of the China Development Bank, a member of the Council of International Advisors of the Hong Kong Special Administrative Region, and a member of the US-China Business Council.
Mr. Greenberg is the former Chairman of the New York Federal Reserve Bank, the largest Federal Reserve Bank in the U.S. Federal Reserve system, and is a former director of the New York Stock Exchange. Mr. Greenberg is Honorary Vice Chairman of the Council on Foreign Relations, former Chairman and current member of U.S. Korea Business Council and former Chairman of the Asia Society. He is the founding Chairman of the U.S.-Philippine Business Committee and Vice Chairman of the U.S.-ASEAN Business Council. Mr. Greenberg is also Chairman of The Starr Foundation in the U.S.
Mr. Greenberg received his pre-law certificate from the University of Miami and an LLB from New York Law School in 1950. He was admitted to the New York Bar in 1953. He has been granted honorary degrees from a number of institutions, including New York Law School, Brown University and Middlebury College.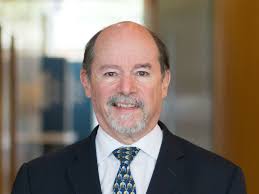 Robert Lawrence
Professor, Harvard Kennedy School
---
Robert Lawrence is Albert L. Williams Professor of International Trade and Investment at the John F. Kennedy School of Government at Harvard. He is also a Senior Fellow at the Institute for International Economics and a Research Associate at the National Bureau of Economic Research. He served previously as a member of the President Clinton's Council of Economic Advisers from 1998 to 2000 and held a Senior Fellowship at the Brookings Institution. Professor Lawrence formerly taught at Yale University where he received his PhD in economics.
With a primary research focus of trade policy, Lawrence authored several economic texts, including: Can America Compete?; Crimes and Punishments? An Analysis of Retaliation under the WTO; Regionalism, Multilateralism and Deeper Integration; and Single World, Divided Nations? He is also coauthor of: A Prism on Globalization; Globaphobia: Confronting Fears about Open Trade; A Vision for the World Economy; and Saving Free Trade: A Pragmatic Approach. Professor Lawrence has served on the advisory boards of the Congressional Budget Office, the Overseas Development Council, and the Presidential Commission on United States-Pacific Trade and Investment Policy.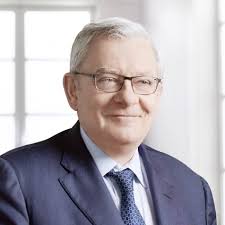 Jean Lemierre
Special Advisor to the Chairman, BNP Paribas & Former President of EBRD
---
Jean Lemierre has been the Advisor to the Chairman of BNP Paribas since he took office on September 1, 2008. Mr Lemierre's distinguished career in international finance includes his Presidency at the European Bank for Reconstruction and Development from 2000 to July 2008, his appointment as Head of the French Private Office of the Minister of Economy and Finance, and as Director of France's Treasury.
Mr. Lemierre has served as Chairman of the Paris Club, Chairman of the European Economic and Financial Committee, and as a member of the European Monetary Committee. He has also served as Head of France's Internal Revenue Service, and as the Head of the Tax Policy Administration. Mr Lemierre is a graduate of Institut d'Etudes Politiques de Paris. He earned a degree in law, and graduated from the Ecole Nationale d'Administration.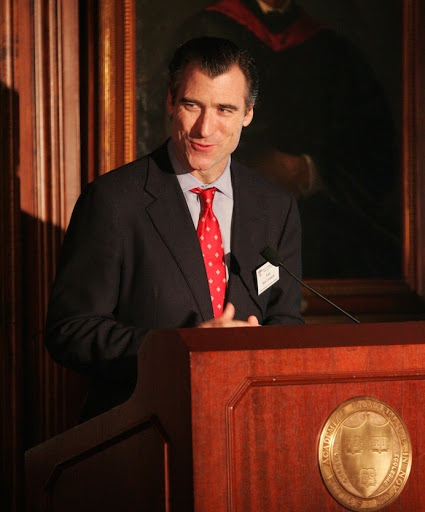 Van McCormick
Founding Director, International Economic Alliance
---
Van McCormick is Founding Director of IEA. Before IEA, he was Director of Investment Symposia and Harvard-Kommersant Program lecturer both at Harvard's Belfer Center. Before that, he was Principal Lecturer for the Technology and Entrepreneurship Center at Harvard (TECH).
Before Harvard, Mr. McCormick had a notable Business career. He was involved in start-up and private equity ventures including Qeyton Systems that was sold to Cisco, President of IIHC, an acquisition company backed by First Data (FDC) and Stonington Partners and Managing Director at US Digital. He started at Hubbard Broadcasting's KOB-TV (NBC) and led new media, ran Cityline Inc., and worked on USSB that merged into DIRECTV. Mr. McCormick served on the Bush/Quayle Presidential Council and the US Department of Commerce committee on high technology in 1992. Mr. McCormick's other charitable works include member of the Lecture Committee of the Harvard Club of Boston, religious and educational institutions, and he is an advisory board member of the Hermitage Museum Foundation. He received his BA at the University of New Mexico and an AMP from Harvard Business School.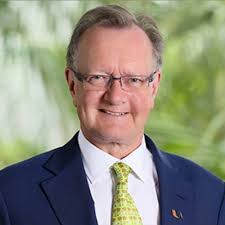 John Quelch
Dean, Miami Business School
---
John A. Quelch is currently the Dean of Miami Herbert Business School at the University of Miami. Between 1998 and 2001 he was Dean of London Business School and, between 2001 and 2008, Senior Associate Dean at Harvard Business School. Prior to 1998, he was the Sebastian S. Kresge Professor of Marketing and Co-Chair of the Marketing Unit at Harvard Business School. Professor Quelch was on sabbatical in Shanghai in 2009 as the La Caixa Visiting Professor of International Management and Chairman of the Academic Advisory Council at the China Europe International Business School (CEIBS).
Professor Quelch is known for his teaching materials and innovations in pedagogy. Over the past twenty years, his case studies have sold over 3.4 million copies, third highest in HBS history. In 1995, he developed the first HBS interactive CD-ROM exercise (on Intel's advertising budgeting process). In 1999, he developed and presented a series of twelve one hour programs on Marketing Management for the Public Broadcasting System.
Professor Quelch's research focus is on global marketing and branding in emerging as well as developed markets. His current research projects address (a) understanding the contributions of marketing to the functioning of democracies and (b) formalizing appropriate marketing and customer metrics for periodic review by boards of directors. Professor Quelch is the author, co-author or editor of twenty-five books, including Greater Good: How Good Marketing Makes for Better DemocracyBusiness Solutions for the Global Poor: Creating Social and EconomicValue (2007), The New Global Brands (2006), Global Marketing Management (5th edition, 2006), The Global Market (2005), Cases in Advertising and Promotion ManagementThe Marketing Challenge of Europe 1992 (2nd edition, 1991). He has published eighteen articles on marketing strategy issues in the Harvard Business Review, most recently "How To Market In A Downturn" (April 2009), and many more in other leading management journals such as McKinsey Quarterly and Sloan Management Review. Professor Quelch has served as an independent director of twelve publicly listed companies in the USA and UK. He is currently a non-executive director of WPP Group plc, Inverness Medical Innovations and BBC Worldwide Americas. He also serves pro bono as Chairman of the Port Authority of Massachusetts and as Honorary Consul General of Morocco in New England. Professor Quelch has been a consultant, seminar leader and speaker for firms, industry associations and government agencies in more than fifty countries. He is a member of the Council On Foreign Relations.
Professor Quelch was born in London, England, was educated at Exeter College, Oxford University (BA and MA), the Wharton School of the University of Pennsylvania (MBA), the Harvard School of Public Health (MS) and Harvard Business School (DBA).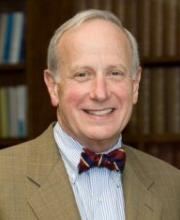 Malcolm Salter
Professor Emeritus, Harvard Business School
---
Malcolm Salter has been a member of the Harvard Business School faculty since 1967. His teaching and research focuses on issues of corporate strategy, organization, and governance. Over the years, Professor Salter has taught and helped develop a wide variety of courses and currently teaches courses on Government, Corporate Control, Leadership Values, and Decision-Making in the MBA program.
His current research addresses how corporate governance and control systems affect the performance of firms. Professor Salter is a graduate of Harvard University, where he received his AB, MBA, and DBA degrees.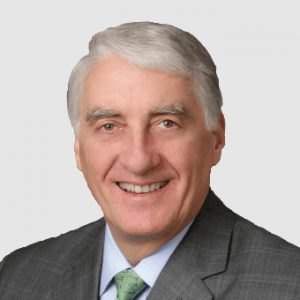 Joseph Stanislaw
Independent Senior Advisor for Energy, Deloitte LLC & Co-Founder of CERA
---
Joseph A. Stanislaw serves as an independent senior advisor to the Energy & Sustainability practice of Deloitte LLP. Dr. Stanislaw is founder of the advisory firm The JAStanislaw Group, LLC, specializing in strategic thinking and investment in energy and technology, and cofounder and former president and chief executive officer of Cambridge Energy Research Associates (CERA).
As an energy industry leader, advisor, strategist and commentator with more than 30 years of industry experience, Dr. Stanislaw advises our U.S. and global energy industry leadership on future trends in the global energy market, and assists in shaping responses to those developments for the organization's clients, focusing on sustainable emerging technologies and innovation.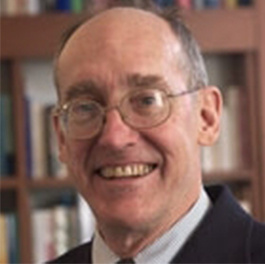 Richard H.K. Vietor
Professor Emeritus, Harvard Business School
---
Richard Vietor is the Senator John Heinz Professor of Environmental Studies and Senior Associate Dean at Harvard Business School where he teaches courses on the regulation of business and the international political economy. He received a B.A. in economics from Union College (1967), an M.A. in history from Hofstra University (1971), and a Ph.D. in history from the University of Pittsburgh (1975). He was appointed Professor in 1984.
Before coming to the Harvard Business School in 1978, Professor Vietor held faculty appointments at Virginia Polytechnic Institute and the University of Missouri. He is the recipient of a National Endowment for the Humanities Fellowship and Harvard's Newcomen Fellowship. In 1981, he received the Newcomen Award in business history. He serves on the editorial board of the Business History Review, the advisory board of IPADE (a private business school in Mexico), and the Infrastructure Committee of the U.S. Competitiveness Policy Council.
Professor Vietor's research on business and government policy has been published in numerous journals and books. He has also been a consultant to the Hudson Institute and the Energy Research and Development Administration, and is currently consultant to several corporations, including: IBM, Honeywell, General Electric, New England Telephone, AT&T, and Southern Bell.
We would like to thank the members of the IEA Board Emeritus for their help in founding IEA, with special recognition for the vision of our Founding Chairman, the late Secretary Robert Mosbacher (fmr US Secretary of Commerce). We also owe great thanks to two founding advisory board members, the late Robert Wussler (co-founder of CNN) and the late Secretary Jack Kemp (fmr US VP candidate and US Secretary of HUD) who was also co-founder of the Global Investment Symposium.
An Heartfelt Thanks to The Honorable: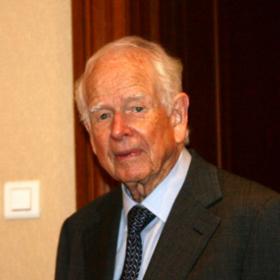 Donald Kendall
Co-Founder, PepsiCo
---
Donald Kendall is the co-founder of PepsiCo, serving as its Chief Executive Officer for 21 years before retiring in May 1986. Mr. Kendall served as Chairman of the Board's Executive Committee from 1986 until 1991.
Throughout his career, Mr. Kendall has been very active in a variety of key cultural, economic and political organizations, both domestically and internationally. Major appointments include: National Alliance of Businessmen (Chairman, 1969; director for eight years); US-USSR Trade and Economic Council (first US Co-Chairman, 1973-1977), Emergency Committee for American Trade (Chairman, 1969-1976), the Chamber of Commerce of the United States (Chairman of the Board, 1981-1982), National Center for Resource Recovery, Inc. (Chairman from 1970 to 1976), Grocery Manufacturers of America (Chairman from 1969-1971) and the American Ballet Theatre Foundation (Chairman of the Board, 1977-1983).
Mr. Kendall received his undergraduate education at Western Kentucky State College and has earned a number of honorary doctorates in law and humane letters from schools throughout the country.
Paul A. Volcker
Former Co-Chairman, U.S. Economic Recovery Advisory Board & Former Chairman, U.S. Federal Reserve Board
---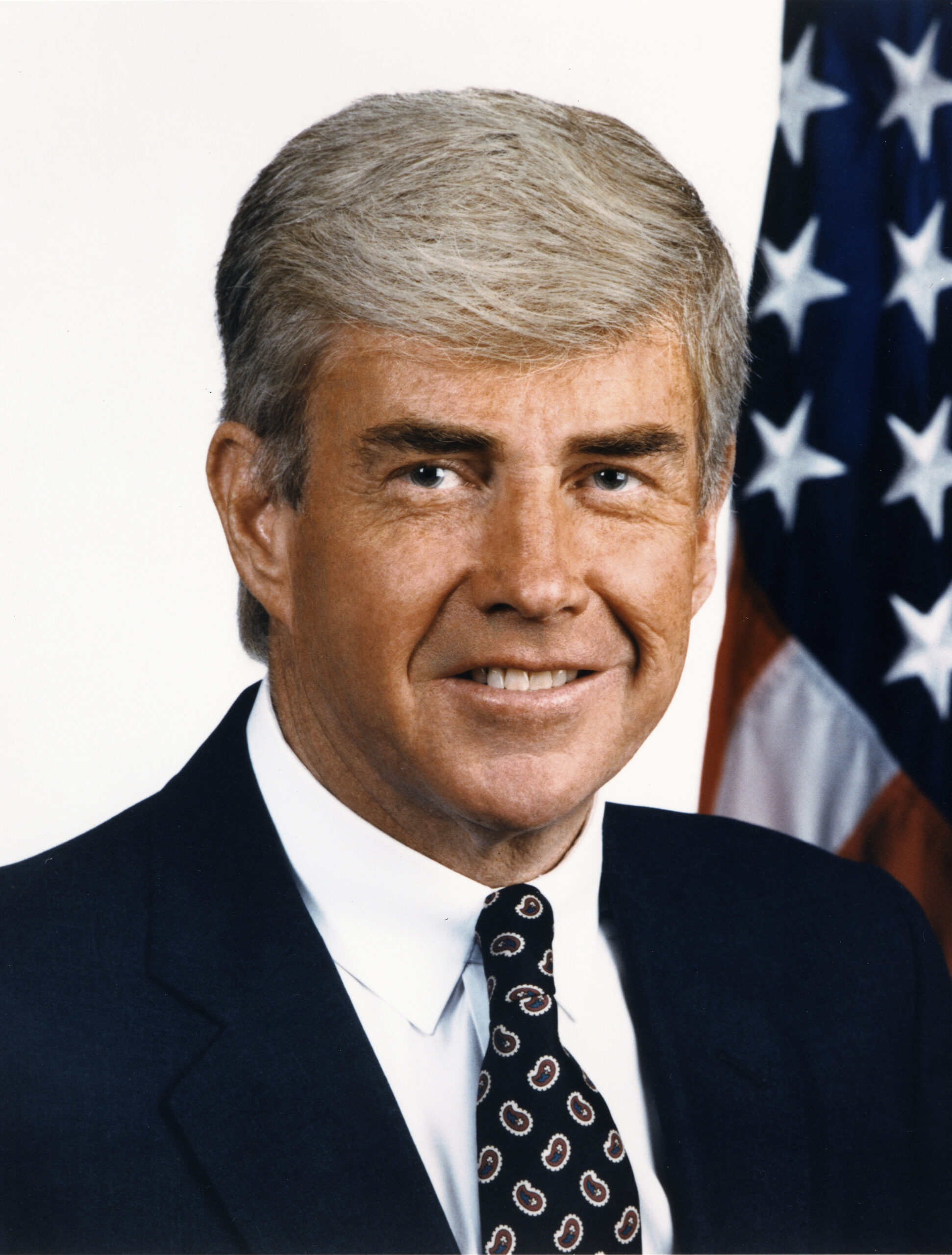 Sec. Jack Kemp
GIS Co-Founder
---
Jack Kemp (July 13, 1935 – May 2, 2009) Mr. Kemp was Founder and Chairman of strategic consulting firm Kemp Partners and appointed co-chair of the Lincoln Bicentennial Cabinet to support the Commission's public and private efforts. In March 2005 Mr. Kemp was asked to co-chair the Council on Foreign Relations' Russia Task Force. He also served on Speaker Hastert's Saving America's Cities Working Group since early 2005.
From January 1993 until July 2004 he was co-director of Empower America, a Washington, D.C.-based public policy and advocacy organization he co-founded with William Bennett and Ambassador Jeane Kirkpatrick. In September 2001, Mr. Kemp helped form a new non-partisan, non-profit think tank, the Foundation for the Defense of Democracies to counter the terrorist propaganda efforts. Mr. Kemp received the Republican Party's nomination for Vice President in August of 1996 and since then has campaigned nationally for reform of taxation, Social Security and education.
In 1995, he served as chairman of the National Commission on Economic Growth and Tax Reform, which promoted major reform and simplification of our tax code in order to unleash the American entrepreneurial spirit, increase economic growth and expand access to capital for all people. Jack Kemp served for four years as Secretary of Housing and Urban Development and for seven years in the Republican leadership as Chairman of the House Republican Conference.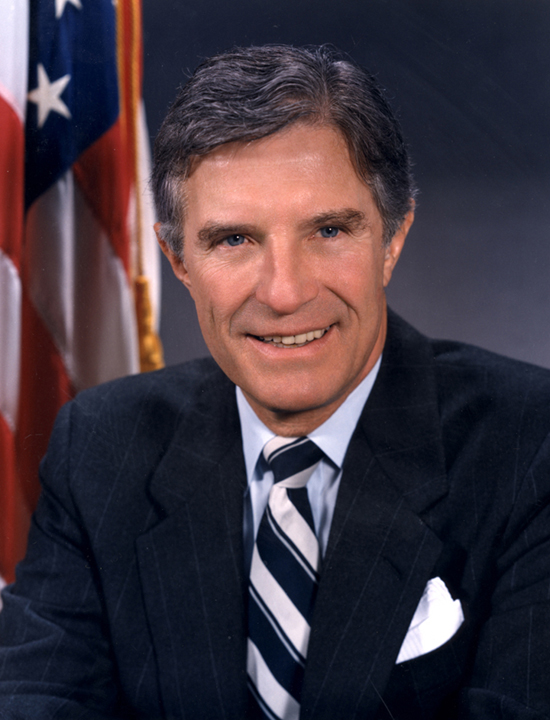 Sec. Robert Moscbacher
Sr., Founding Chairman
---
Robert Adam Mosbacher, Sr., (March 11, 1927 – January 24, 2010) accomplished Texas oilman and champion amateur sailor, served as U.S. Secretary of Commerce in the administration of George H. W. Bush.
On February 3, 1989, Mr. Mosbacher was sworn in as the 28th Secretary of Commerce following his unanimous confirmation by the United States Senate. His close friend, Secretary James A. Baker, III executed the oath of office as his other close friend, President George Bush, observed along with family and friends.
Secretary Mosbacher's central accomplishments while at the helm of the Commerce Department from 1989 to early 1992 included helping to lay the foundation for the North American Free Trade Agreement, significantly closing America's trade deficit with key trading partners such as Japan and South Korea, and prevailing in a unanimous Supreme Court decision following the 1990 census. His role in helping negotiate NAFTA, in particular, prompted Mexican President Ernesto Zedillo to present Mosbacher with the "Aztec Eagle Award," the highest decoration offered by the Mexican government to non-citizens.
Mosbacher has been hailed as one of the most effective political fundraisers in modern history, but it was his loyal friendship with, and devoted support of, George Bush that would lead him to the national political stage. His rise in politics stemmed in part from his success - or luck, as he routinely called it - in business. Following graduation from Washington & Lee University and acting on advice from his father, the 21 year-old moved to Houston from his native New York in 1948 to manage his father's energy investments and build his own portfolio. Mr. Mosbacher quickly built a highly successful oil and gas company with interests throughout the Gulf Coast, the Rocky Mountains, the Michigan basin, and eventually numerous international markets such as Spain, the Philippines, Canada, Tunisia, India, Peru and more. Since 1950, Mosbacher Energy has participated in the discovery and/or development of hundreds of millions of barrels of oil and almost a trillion cubic feet of natural gas. In recognition of his leadership in the industry, Mosbacher was elected to head the All American Wildcatters Association, the National Petroleum Council, and the Mid-Continent Oil and Gas Association, among others.
Robert A. Mosbacher, Sr. was born March 11, 1927 in Mount Vernon, NY to Emil and Gertrude Mosbacher, and grew up in White Plains. Sailing victories came early and frequently to "Bobby" - as he was known then - on nearby Long Island Sound. Over a lifetime of skippering in New York and out of the Texas Corinthian Yacht Club he would amass numerous prestigious titles: the 1939 Long Island Sound Midget Sailing Championship; the 1941 and 1942 Long Island Sound Atlantic Class Championships; the 1957 and 1988 Scandinavian Gold Cup; the 1958 North American Clifford D. Mallory Trophy; the 1969 Dragon Class World Championship; and the 1971 Sailing Class World Championship.
In recent years, Mr. Mosbacher served as chairman of the Americas Society and Council on the Americas, on the boards of the Naval Academy Endowment and American Hospital in Paris Foundation, and as founder and president of the board of the Odyssey Academy Charter School in Galveston.
In the Houston area and nationally, Mosbacher's public service and philanthropy was wide-ranging and important to many public institutions and organizations. He twice served as chairman of the M.D. Anderson Cancer Center's Board of Visitors where he led several highly successful capital campaigns. He also chaired other major initiatives for such organizations as the Woodrow Wilson Institute, The World War II Museum in New Orleans, and the Texas Heart Institute.
In September 2009, the Board of Regents of the Texas A&M University System approved the Mosbacher Institute for Trade, Economics, and Public Policy in the Bush School of Government and Public Service. Named for Mr. Bush's long-time friend and colleague, the initiative recognizes Mosbacher's years of service and commitment to improving the nation's domestic economy and trade relationships.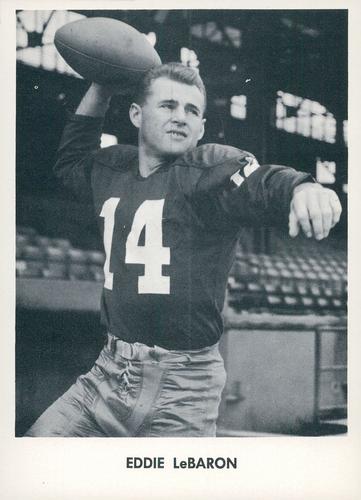 Edward "Eddie" LeBaron
Past IEA Chairman and Former NFL Quarterback and GM/Part Owner, Atlanta Falcons
---
Edward "Eddie" W. LeBaron, Jr., was the first quarterback for the Dallas Cowboys. Standing at a height of 5' 7", LeBaron was known for his tenacity and grit during his career, earning him some of the most remarkable feats in NFL history. Eddie was also brought to the Redskins in the 10th round of the 1950 NFL Draft following his honorable military service during the Korean War. After his football career, LeBaron worked as a sports announcer, practiced law and also worked with the Atlanta Falcons.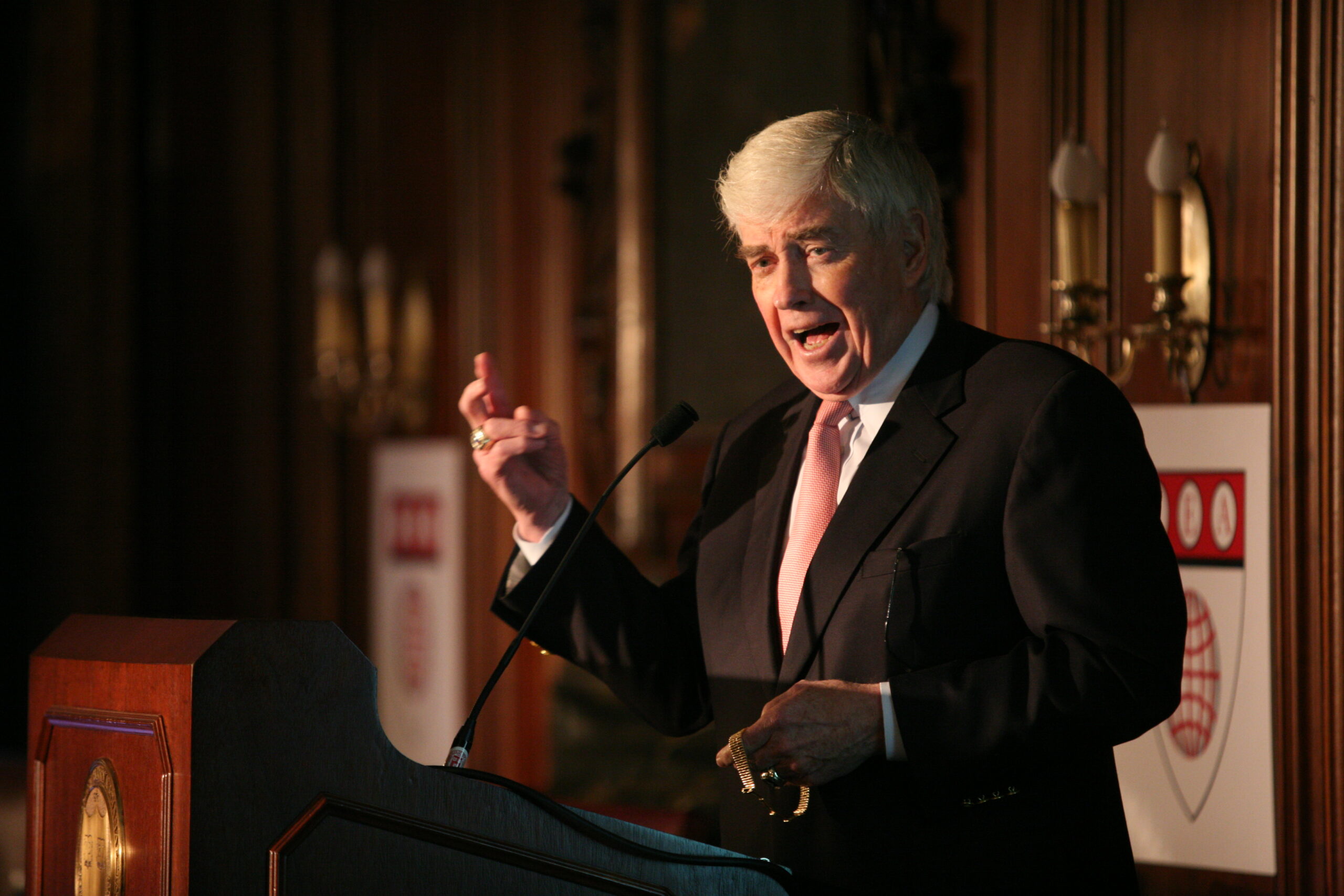 Jack Kemp
Co-Founder, Global Investment Symposium & Past IEA Board Co-Chair
---
Jack F. Kemp was an American football player and Republican congressman from New York, as well as Secretary of Housing and Urban Development during the H.W. Bush Administration. Kemp took several active roles in various economic organizations to advocate for free trade across the world. Alongside Ted Forstmann, Amb. Jeane Kirkpatrick and Vin Weber, Kemp established Empower America to advocate for public policies in the United States. Kemp held an eighteen-year tenure representing Buffalo, New York in the U.S. House of Representatives after exiting a successful career as an NFL quarterback, during which he played and championed the Pittsburgh Steelers, Los Angeles Chargers and the Buffalo Bills.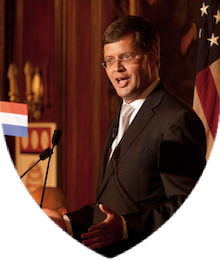 COUNTRY MEMBER PRESENTATION
Heads of State and Ministers present investment opportunities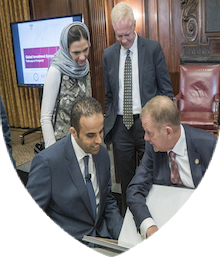 PRIVATE MEETINGS WITH HEADS OF STATE AND MINISTERS
Results-focused discussions on trade and investment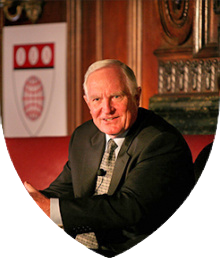 INTERACTIVE BUSINESS DISCUSSIONS
Keynotes on innovation and growth with global business leaders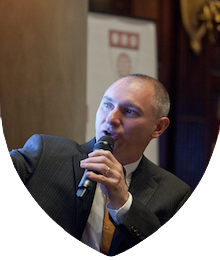 GLOBAL INSIGHTS
The real stakes behind globalization, with Harvard Business School Professors and Academic Partners