Van McCormick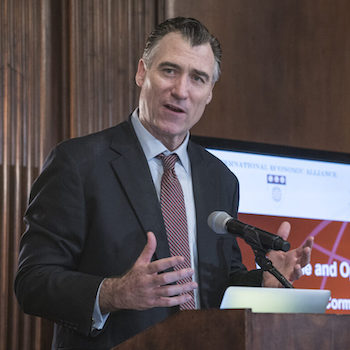 Founding Director
---
van.mccormick [at] iealliance.org
Mr. McCormick is Founding Director of IEA. Before IEA, he was Director of Investment Symposia as well as the Harvard-Kommersant Program lecturer at Harvard's Belfer Center. Prior to joining this role, he was Principal Lecturer for the Technology and Entrepreneurship Center at Harvard (TECH).
Before Harvard, Mr. McCormick had a notable business career. He was involved in start-up and private equity ventures including Qeyton Systems that was sold to Cisco, President of IIHC, an acquisition company backed by First Data (FDC) and Stonington Partners and Managing Director at US Digital. He started at Hubbard Broadcasting's KOB-TV (NBC) and led new media, ran Cityline Inc., and worked on USSB that merged into DIRECTV. Mr. McCormick served on the Bush/Quayle Presidential Council and the US Department of Commerce Committee on High Technology in 1992.
Mr. McCormick's other charitable works include member of the Lecture Committee of the Harvard Club of Boston, religious and educational institutions, and he is an advisory board member of the Hermitage Museum Foundation. He received his BA at the University of New Mexico and an AMP from Harvard Business School.
Ambassador Folco de Luca Gabrielli
Managing Director
---
Ambassador de Luca Gabrielli is the Executive Chairman of a consultancy firm in Kuala Lumpur, Malaysia, where he presently resides. He is the former Ambassador of Italy to Singapore and Ambassador of Italy to Malaysia. Mr. de Luca Gabrielli was the head of the MAE's IT Centre and in early 2001 and second to the Prime Minister's Office in charge of the International Affairs Service.
During the 90's, Mr. de Luca Gabrielli was appointed both Consul General in Hong Kong and Consul General in Los Angeles. Earlier in his career with Rome's Ministry of Foreign Affaires he was appointed at the United Nations Office in the Directorate General for Political Affairs and later he was in charge of the Office of the Director General for Cultural Affairs.
Mr. de Luca Gabrielli completed a degree in Law at the University of Milan, a Diploma in High European Studies at the College of Europe in Brugge. He also graduated from ISPI (Institute for International Political Studies) in Milan.
Mr. de Luca Gabrielli joined the Foreign Service in 1974 and began his professional career in the Ministry of Foreign Affairs (MAE) at the Directorate General for Human Resources, moving on to the Office of the Under Secretary of State.
His first posting was in 1978 at the Italian Permanent Mission to the International Organizations in Geneva , where he dealt first with Human Rights and then with Disarmament. He was then, posted to Kampala in 1981 as Deputy Chief of Mission , and to Teheran in 1983, in charge of the embassy's economic/trade division.
Kiril Stephan Alexandrov

Co-Founder and Senior Advisor
---
kiril.alexandrov [at] iealliance.org
Mr. Alexandrov was a Co-Founder of the International Economic Alliance and is the Senior Advisor in charge of content. Mr. Alexandrov has been an active advocate for the growth of global entrepreneurship for over a decade and was co-founder of EyeGen (renamed Genigma Corporation), as well as winner of the MIT $100KEntrepreneurship Competition.
As a serial entrepreneur, Mr. Alexandrov founded the Boston Book Review, the Big Skinny Corporation, and he co-founded the District of Columbia Arts Center. He has also won the Stanford Global Entrepreneur Challenge. His entrepreneurial expertise was a key element and significantly helped in establishing the International Economic Alliance from its conception at Harvard's Kennedy School of Government, and its founding roots of Harvard's Russian Investment Symposium. Mr. Alexandrov holds a Masters Degree from Harvard University.
Peter Muzila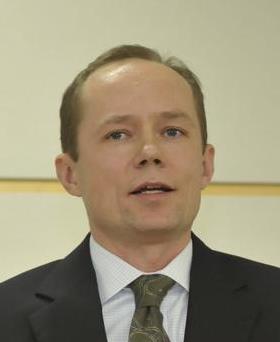 Managing Director, Technology
---
peter.muzila [at] iealliance.org
Mr. Muzila is an Honorary Consul of the Slovak Republic in for the six states of New England. His unique combination of business success, diplomatic experience and technical knowledge are a great value to IEA and our corporate and country members.
Mr. Muzila is also a private investor, conducting research and analysis of seed investment opportunities in the high tech field, and then funding promising firms. His business career started shortly after he finished university studies in 1996 when he co-founded Allaire Corp., a publicly traded high tech company in Newton, MA. In 2001, Allaire merged with Macromedia, Inc. who then merged with Adobe Corporation.
Mr. Muzila is involved with a number of non-profit organizations. He is a member of the Board of Advisors of the Czech and Slovak Association in Boston and the Board of Directors of the Friends of Slovakia in Washington, DC. He has a strong interest in Slovak art and organized a number of exhibits in the Boston area.
Peter received his education in Bratislava, Ilmenau and Vienna, obtaining a Master of Engineering in Information Systems from the Slovak Technical University. He did further studies in business information systems, management and marketing at the Economics University in Bratislava and at two Austrian universities, including the University of Vienna. He and his wife, Alyson, are busy raising their three sons, Lukas, Alexander and Samuel and planning of the healthy arrival of their 4th child.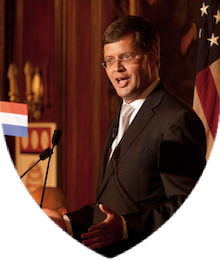 COUNTRY MEMBER PRESENTATION
Heads of State and Ministers present investment opportunities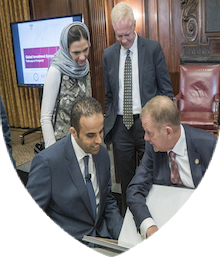 PRIVATE MEETINGS WITH HEADS OF STATE AND MINISTERS
Results-focused discussions on trade and investment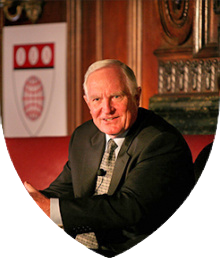 INTERACTIVE BUSINESS DISCUSSIONS
Keynotes on innovation and growth with global business leaders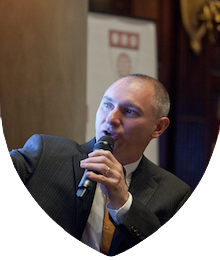 GLOBAL INSIGHTS
The real stakes behind globalization, with Harvard Business School Professors and Academic Partners