FOUNDING SUMMARY
In 1997, Harvard University began hosting an annual U.S.-Russia Investment Symposium (US-RIS). US-RIS was established when then Prime Minister Chernomyrdin of the Russian Federation asked Harvard to create an event that would promote business ties between Russia and the United States. The US-RIS became the premier event of its kind, drawing the highest level of U. S. and Russian participation. It was supported by the Clinton Administration and continued by President Bush and his administration. US-RIS ended in 2007 at Russia's request as they launched their own economic event in St. Petersburg.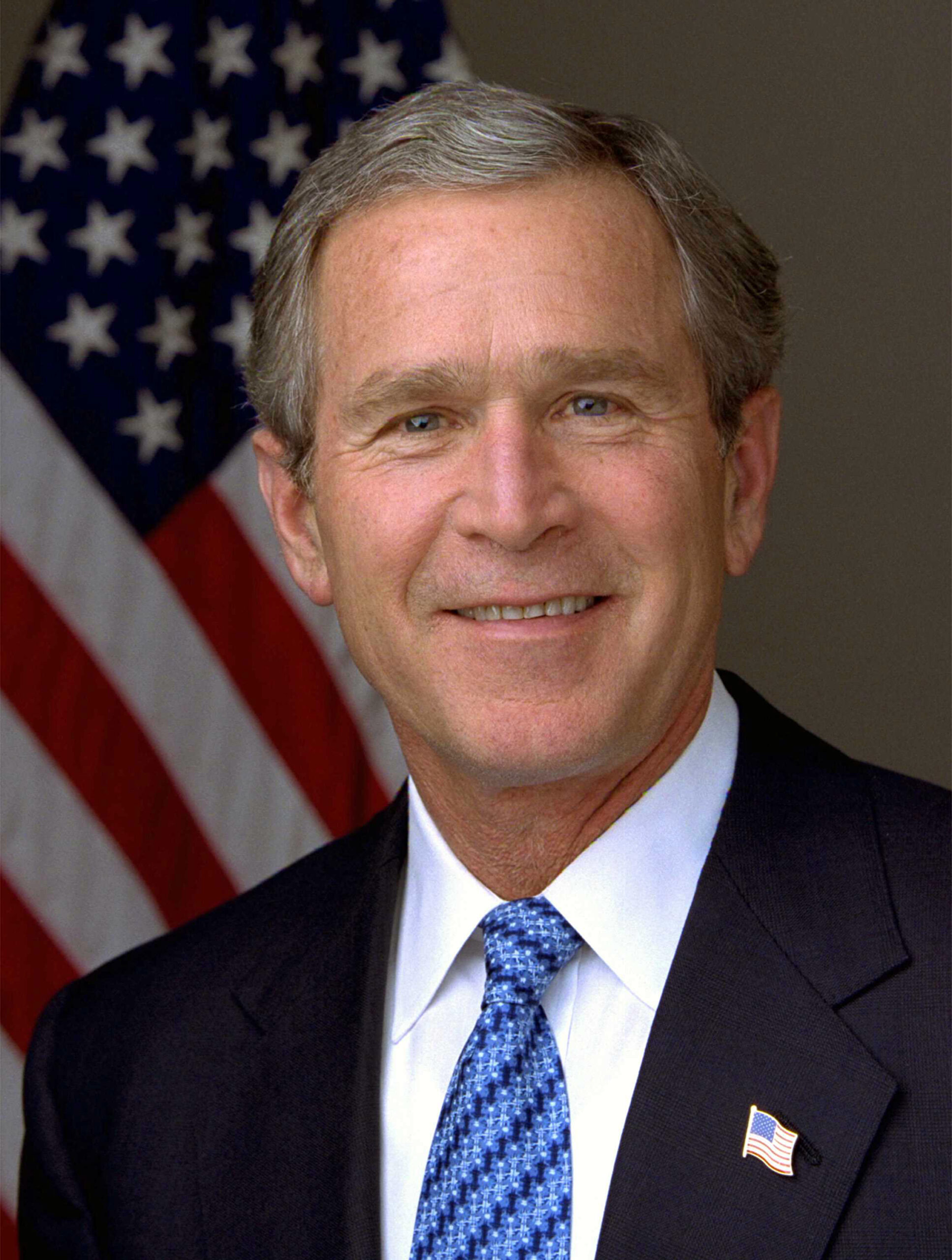 This Symposium is helping American leaders in government, business, and education learn more about the Russian business environment and encouraging partnerships between American and Russian businesses. Your efforts not only are strengthening our countries' relationship but also are injecting new vitality into the global economy.
CREATION OF IEA
The success of the Symposium prompted representatives of several corporations and foreign governments to ask Harvard to create new Symposia dedicated to promoting economic relations between the U.S. and other key countries.
In 2004, having carefully studied this possibility, Harvard concluded that this could prove an exciting opportunity. After review and reflection, it was concluded that this new opportunity can best be developed and implemented by a new and separate non-profit organization that would take responsibility for future country symposia.
A new (non-partisan) non-profit called the International Economic Alliance (IEA) was established in 2004 to this end and it was chaired by Robert Mosbacher Sr., Chairman of Mosbacher Energy and former U.S. Secretary of Commerce. The former U.S. Secretary of State James Baker was Honorary Co-Chairman. Mr. Maurice "Hank" Greenberg then Chairman and CEO of AIG was Founding Member. Van McCormick who was Director of Investment Symposia is Founding Director.
From 2004 to 2007, IEA's founding Advisory Board included Harvard Professors Rawi Abdelal, Robert Lawrence, Malcolm Salter and Richard Vietor, alongside business and government leaders such as James Collins (Ambassador to Russia ret.); Minister German Gref (Minister of Economic Development and Trade of the Russian Federation); Secretary Jack Kemp (fmr U.S. Vice Presidential candidate); Donald Kendall (co-founder of PepsiCo); Thomas Pickering (SVP International Boeing and former US Amb. to 6 countries and the UN); The Honorable Mr. Paul Volcker (fmr Chairman of US Federal Reserve) and Robert Wussler (co-founder of CNN).
In 2007, IEA welcomed two new co-chairs of IEA's Advisory Board: Ambassador Thomas Pickering and The Honorable Jack Kemp. In 2009, The Honorable Paul Volcker joined as Co-Chairman.
BUILDING ON A MODEL OF SUCCESS
IEA has built on its model of success from its unique and interactive socratic country Symposia. It has also expanded into multilateral Symposia dedicated to helping facilitate solutions to global business challenges. IEA's convening of impartial and business-focused Symposia helps advance global trade, investment, and business relations among all nations.
In 2008, IEA founded the Global Investment Symposium "Pathways to Prosperity" as a pragmatic annual event program for world leaders from business, government, finance and academia to explore investment opportunities and advance concrete projects. The Symposia has now in its 15thth year and has become an annual business tradition for CEO and Head of State/Minister engagement, officially each year during the United Nations General Assembly (UNGA).
The Symposium features investment presentations by visiting Heads of State and Ministers highlighting business opportunities in their countries, followed by private meetings. IEA's 60 Country Members from the G20 and 40 Invited Countries who are attending the UNGA, can join the Symposium to engage with global CEOs and investors to foster global trade and investment. The Symposium shows the commitment of Heads of State/Ministers to the development of their economies.
The Symposium also includes Interactive Business Discussions that are moderated by Harvard Business School Professors and have included business leaders like Chairman Paul Volcker, Mosaic CEO James Prokopanko, Barclay's Capital Chairman Archibald Cox, UBS Vice Chairman Senator Phil Gramm, SilverLake co-CEO Glenn Hutchins, Intel's Chairman Craig Barrett, Coco-Cola CEO Muhtar Kent, Estee Lauder Chairman William Lauder, and billionaire investors T. Boone Pickens, Hank Greenberg, Pete Peterson, Nicolas Berggruen and Steve Schwarzman.
IEA has accomplished this by creating dynamic year-round programs, collaborative alliances, innovative joint research, and practical events to facilitate non-partisan engagement between business, finance, government and thought leaders fostering solutions to global business challenges.
IEA serves as an important source of knowledge, facilitator of relationships, and catalyst for new business opportunities around the world.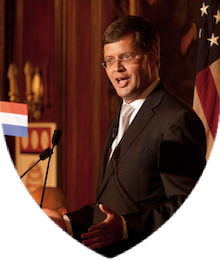 COUNTRY MEMBER PRESENTATION
Heads of State and Ministers present investment opportunities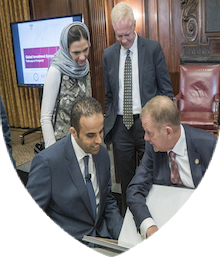 PRIVATE MEETINGS WITH HEADS OF STATE AND MINISTERS
Results-focused discussions on trade and investment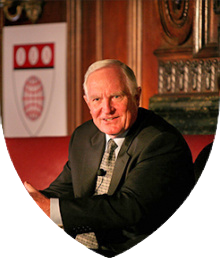 INTERACTIVE BUSINESS DISCUSSIONS
Keynotes on innovation and growth with global business leaders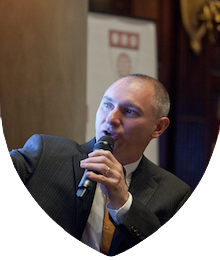 GLOBAL INSIGHTS
The real stakes behind globalization, with Harvard Business School Professors and Academic Partners