The Global Investment Symposium convenes in New York City on the occasion of the United Nations General Assembly. Select Heads of State and Ministers attending the UNGA will lead "Country Presentations", highlighting their nation's economic climate and its investment opportunities.
Presenting countries hold private briefings and one-on-one meetings, but states that do not present also hold such private sessions to further facilitate dialogue between business, finance and government leaders.
Interactive Business Discussions - Voice of Business
Interactive Business Discussions II and III are one hour in length, allowing for a robust and truly interactive discussion with the global business leaders in the audience, all the while looking past the status quo. This 'Voice of Business' is designed to capture the business perspective to impact economic issues and policies that advance business, economies and jobs. Discussion summaries will be disseminated to G-20 and other government leaders.
Past business and government speakers have included Paul Volcker, Intel Chairman Craig Barrett, Coca-Cola CEO Muhtar Kent, Barclays Chairman Archibald Cox, Peter G. Peterson, Edelman CEO Richard Edelman, UBS Vice Chairman Senator Phil Gramm, SealedAir CEO William Hickey, Silverlake CEO Glenn Hutchins, Mosaic CEO James Prokopanko, Estee Lauder Chairman WIlliam Lauder, ledgendary investors T. Boone Pickens, Nicolas Berggruen, Starr & Co CEO Maurice Greenberg, and Blackstone's co-founder and CEO Stephen Schwarzman.
Press Conferences
Select Countries and Companies can address International Media in a dedicated Media room. Since most of the Symposium's Interactive Business Discussions are off the record, all press conferences are coordinated with IEA and scheduled in advance.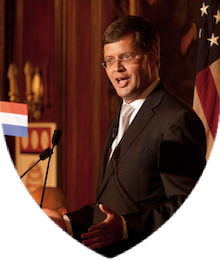 COUNTRY MEMBER PRESENTATION
Heads of State and Ministers present investment opportunities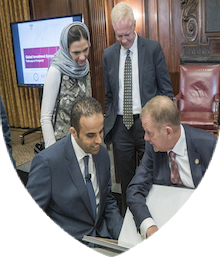 PRIVATE MEETINGS WITH HEADS OF STATE AND MINISTERS
Results-focused discussions on trade and investment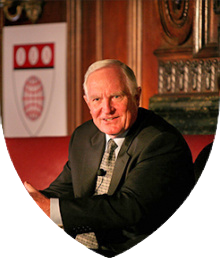 INTERACTIVE BUSINESS DISCUSSIONS
Keynotes on innovation and growth with global business leaders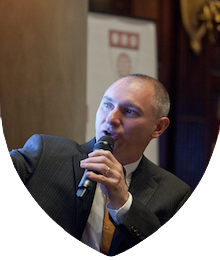 GLOBAL INSIGHTS
The real stakes behind globalization, with Harvard Business School Professors and Academic Partners